Once upon a time, there was a boy named David who grew up on 1980s pop culture and science-fiction; Star Wars, Transformers, Gi Joe, and video games are practically woven into the fabric of his DNA! He also loved to sing, talk, laugh, tell jokes, talk so more, tell stories, etc… he flapped his gums A LOT. This class clown was so talkative in school and other social gatherings that when he earned his Native American tribal name in the Boy Scouts it was loosely translated to "chattering bluejay". 
Throughout his life, he gravitated to all sorts of jobs, tasks, and hobbies that focused on talking to people, serving people, helping people, and generally BEING AROUND people. His career revolved around the seemingly never-ending chaos of the retail and restaurant service industry and even business ownership! It was a world filled with temperamental customers, food spills, and bottomless piles of paperwork. As the decades ticked by, he found himself craving something more, something out of this world. One day he discovered he had a spiritual gift for making others laugh, entertaining them, and even being a good host to them, making them feel welcomed and valued. But even though he knew this about himself, he never could find true and real happiness in his work. 
Fast forward to 2020; David is in his late 40s and has worked in several jobs (and owned many businesses) by this point but still isn't happy with his situation. Then he remembered that throughout his massively unsuccessful and awkwardly diverse career, he has often recorded his own radio and TV ads, done podcasts, and even called live sporting events or MC'd weddings and concert events, all the while being told he has a natural talent and voice for these things. Momma always said he had a "face for radio", so he decides to sell his shares in the current tech repair business he owns and starts brainstorming about his next (and hopefully final) career path. 
EUREKA! He discovers the magical world of Voice-Over! Deciding to venture into this world was like stepping into the TARDIS with Doctor Who. He took a leap of faith, leaving behind the comfort of his old career and embracing the unknown. Armed with determination and a collection of VHS tapes featuring the greatest sci-fi movies of the 80s, David embarked on a mission to become the voice that would echo through the galaxies. To channel his inner Luke Skywalker, David needed professional training. He sought out the voiceover equivalent of Obi-Wan Kenobi, a seasoned guru who could guide him through the ways of the voiceover force. David found a kindred soul and VO coach (Ron Allen from www.bigvoiceproductionsoh.com) and starts training. He develops a website, records demos, and continues training for over a year. He signs up for Gravy For the Brain and also joins all sorts of groups on FaceBook and Linked In. He signs up for all the auditioning sites and starts auditioning, albeit poorly.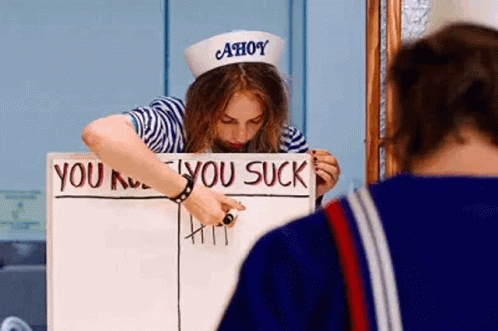 David is also a shiny-object guy and is a sucker for good deals. During 2020 and 2021, and this time of training for his new career, David gets huxtered into buying (and currently still owns and operates) a brick oven pizzeria that seems to be a neverending pit of labor hours and expenses. He purchased the restaurant mainly because he wanted to help his daughter and her new husband start a family business of their own… but also because he is vain and wanted to flex his massive ego to teach his restaurant knowledge, customer service skills, and business acumen to his son in law who recently sired him 2 new grandsons. Needless to say, it has taken entirely too long for David to train and raise this would-be restaurant owner, and he had to abandon almost all efforts to grow his VO business for over 2 years.
Now in the present, David has finally positioned himself to exit the pit of despair with his sanity still mostly intact so that he can fully devote his time and considerable talents to creating massive wealth and prosperity in the VO realms! Actually, he would be totally fine with just paying the bills!!! David knows he has MUCH to learn and still needs more coaching; the very few customers David has ever had as a VO artist have been referrals and local clients he found the old-fashioned way… (lots of begging, pleading, and heavy discounting of fees!) David is eager to resume his quest to become the best possible VO he can be, to delight his customers with the highest level of quality service, and to create a stable income stream so his wife will feel safe and secure instead of the current state of afraid and nervous all the time.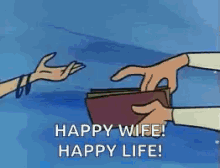 So, fellow pop culture aficionados and seekers of change, never let age or circumstance be a barrier to your dreams. Whether it's becoming a voiceover artist or conquering the galaxy, remember that it's never too late to rewrite your story. Embrace the power of sarcasm, sprinkle some 80s nostalgia, and let your unique voice be heard across the cosmos. As this fable concludes, remember the immortal words of Marty McFly, "Your future is whatever you make it, so make it a good one!"